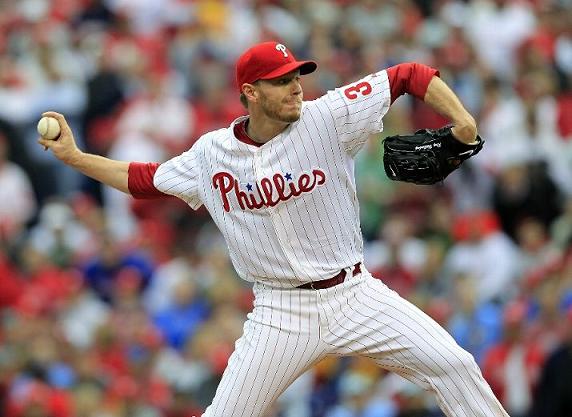 Getty Images
Roy Halladay's postseason debut — Halladay threw a first-pitch strike to 25 of 28 (89.3 pct) of Reds hitters, the 5th-highest percentage for any starter this year who faced a minimum of 20 hitters.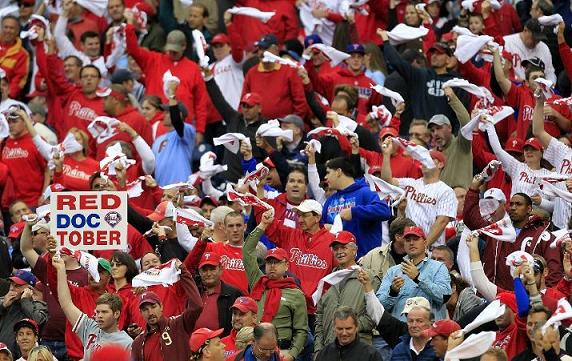 Getty Images
Lots more photos after the jump.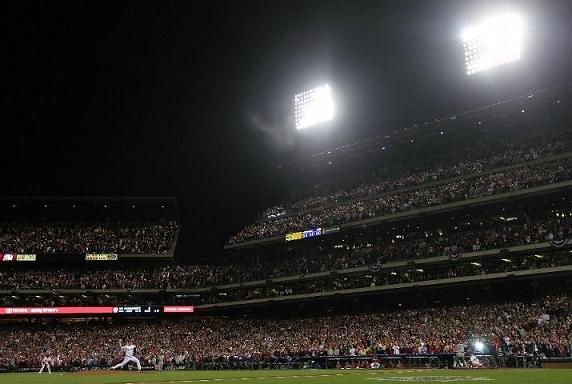 Getty Images
The Reds hit just four balls in play out of the infield all game.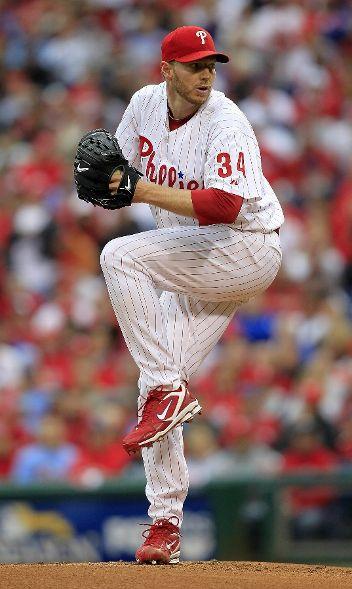 Getty Images
His shutout, let alone his no-hitter, was historic. He's the 1st pitcher to toss a shutout in his postseason debut since Bobby Jones' 1-hitter for the Mets in Game 4 of the 2000 NLDS.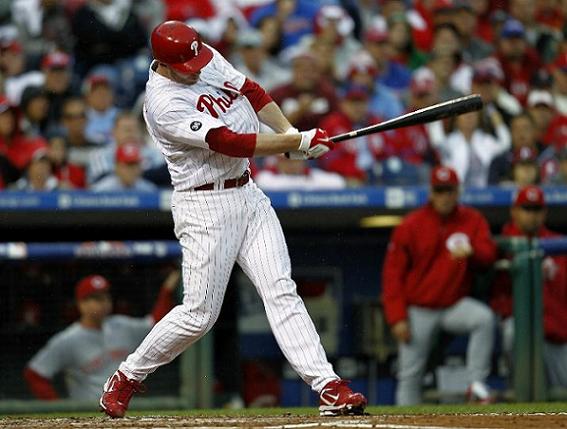 Getty Images
Roy Halladay is the first starting pitcher in the history of postseason baseball to have more hits in a game than he allowed. Halladay was 1-3 with this RBI single.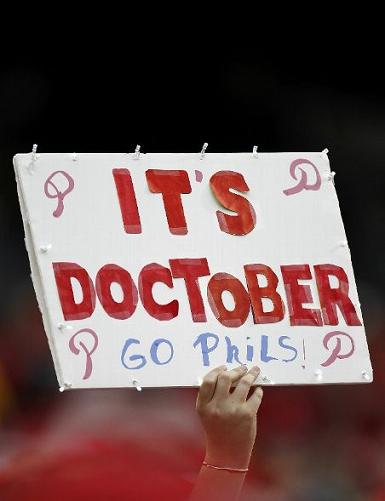 Getty Images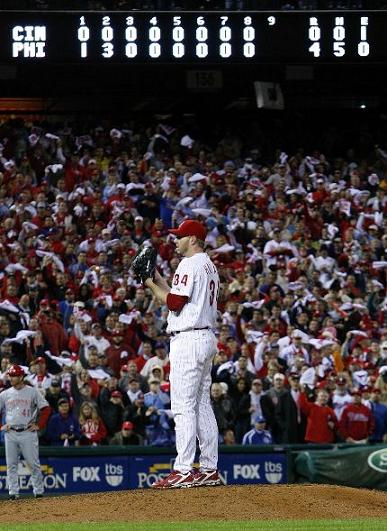 Getty Images
The overmatched Reds never came close to a hit. Halladay allowed only one runner, walking Jay Bruce on a full count with two outs in the fifth. Halladay struck out eight.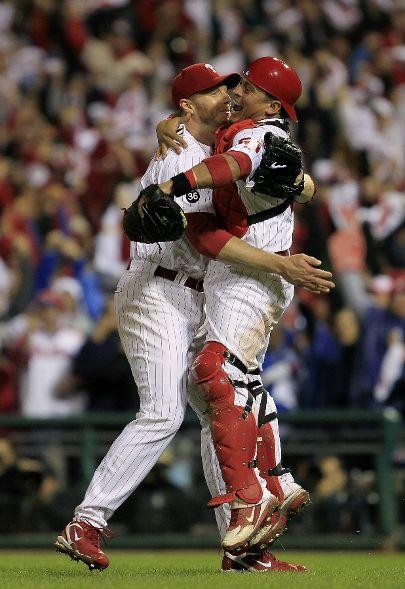 Getty Images
Halladay retired Brandon Phillips on a tapper in front of the plate to end it. Catcher Carlos Ruiz pounced on the ball, getting down on his knee as the ball rolled near Phillips' bat, and made a strong throw for the final out.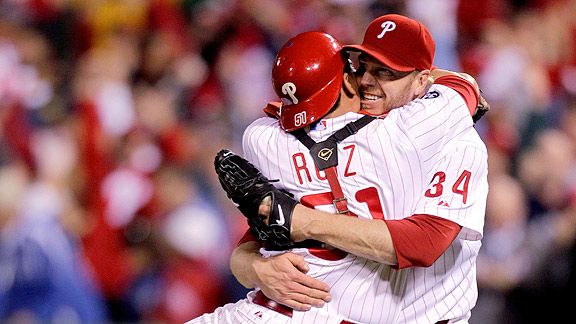 AP Photo
"This is what you come here for," Halladay said. "It's a good team, they know how to win. … It's been a great year, a fun year, we obviously have a ways to go."